NAH, I'M JUST LAZY TO BE ACTIVE HERE AFTER BEING BUSY EVERY SINGLE DAY OF THE WEEK FOR A WHOLE SEMESTER LMAO *shot*
Heya everyone!

First of all,
THANK YOU FOR SUCH WONDER BIRTHDAY, CHRISTMAS AND NEW YEAR WISHES!!!
I didn't get a chance to reply to them but I always feel warm to see them. Not being active here almost at all kind of makes me not expect that people would post anything and that they consider me dead (and I can't blame you, I'm constantly gone!). So thanks a bunch for reminding me I can and should always come back here.
Now, the main reason I'm not around is about the same as last time during school year so... yeah, school! Leaves you with a little time and energy to work on things, you know? Especially since I don't have weekends to focus on doing school projects, homework and practice. It's not as bad as some people I know may have it and I do have some time after classes to focus on what I want to do to relax and recharge. Drawing for myself just isn't one of them, sadly. XD; It's how I function. One would think true artists don't ever stop drawing but HOH BOI I CERTAINLY AM NOT OR WILL EVER BECOME ONE OF THOSE ARTISTS. I love to sleep and not think about art at times.
So I'm doing better this semester and even if it's not over just yet and even if I have to study for exams in february, I still get a bit of a break this week and at the end of january. I'll try use this time to rest AND hopefully do and/or finish some pieces digitally.
Another reason was that, as some of you may know, my PC was ascending into heavens due to broken down graphic card that was irreplaceable on such an old computer. Eventually, it died, taking our old monitor with it and we were without PC for some time. I was too busy with school to use it anyway so it didn't hit me as hard as I thought but apparently, it did struck dad and bro annoyed quite enough that they went and bought a new one... their excuse was "*my real name* is gonna need it for school and it's about time she has a proper working machine." which was true but not entirely, as any school work I had to do on PC I did in school on their computers. XD And while this is all nice and grand, I really hate bro had to spend his savings and dad few checks to buy it... I hope it doesn't disturb the little financial stability we gained due to bro's new job...
So guess who has a new, functioning PC with a new tablet (that I've used for few months now when ever I could but took time to get use to because it's medium sized (goes to show you bigger doesn't always mean better)). Wow.
What does this mean? Will be more active? Will I reopen commissions? Will I finally post some Sonic related stuff??
It's all still a MAYBE. <:3
I will try use this week to finish something I owe, see how that goes and how fast I'll work on it, then I'll try finish something I started back when I just got this new tablet and then we will see how things go from there as well. I generally really miss doing things for fun and not just practice and studies. I never actually got to test my new artistic knowledge with stuff I PERSONALLY WANT TO DRAW (and maybe paint, although I'm still fairly lost in it and not a big fan of it either).
In mean time, I might slap on some both traditional AND digital doodles I somehow managed to do and call it an artdump. So heads up for that!
Cheers to a better and more healthy, happy, productive and stable year! Let's all work hard to make it so!!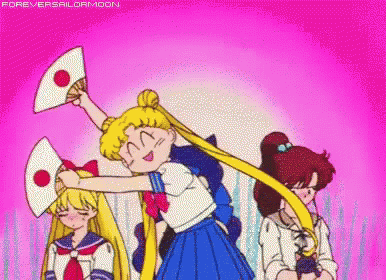 ~F-S-H