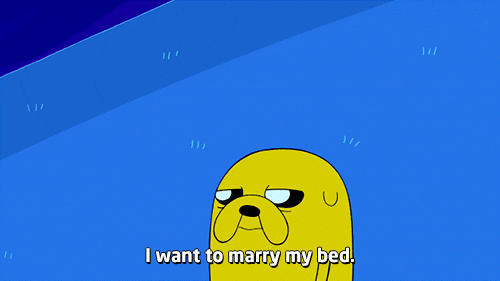 Okay, so I owe you guys a proper update instead of just status posts. ;u; I wanted to do it last week but I got sick so derp.
The classes in the art school started 2 weeks ago, the images for a board game I had to work on are all done (I think) and work has been the usual. Depending on stuff I have to do with anything in my life currently depends on which one of the activities either serves me as break or work. For example, some classes are very chill and mostly need work while in school while some are more demanding and need work at home. While generally I should be doing practices for painting and sketching every day, I am still finding it a bit difficult to make myself sit down and do those after school. BUT I will work on that, as well as adjusting my time for commissions and personal stuff I want to draw.
So for now, here is how I'm planing to balance out things regarding work (while throwing social things or me chilling from everything somewhere in between.
Mondays and Wednesdays is when I spend most of the day at school. I should be either working on school needed stuff when I get home OR commissions, depending on amount of work.
Tuesdays and Friday is when I have the least amount time I spend in school BUT on Tuesdays I have to sit and work at home on artwork needed for one of the classes I have on Wednesdays (the teacher is a bit tricky and expects a lot of work from students while we aren't sure what she likes to see from us), which is currently my most stressful class I need to train myself to give full attention to.
Fridays is when I have 2 hours in school so more free time which means it will be the day when I will focus on drawing commissions. Thursday evening is also a nifty time but it's usually when cousins tend to visit me home to have a hangout.
Weekends is when I work and spend 9 hours at three shifts in manga class. I will most likely use the time there to draw for myself and what I want because atmosphere is nifty for it~
So as you can see, it's kind of tight but I will find a way to work by it and train myself to stick to it and work work WORK!

Regarding my own projects, I know I kept saying a lot about them but... until I am sure I can handle this I can't start or do anything relating to them... I want to put school in focus and I am lowkey panicy about how I'm going to do this so until I'm sure I can handle just about anything thrown at me, I will have to put my wishes on the side... which I know can be unhealthy on me but it's how things will have to be. =w=; tbh I'm not even sure on which project I want to work on any more... ... the answer is all of them but that's an equal issue as not knowing which hahaha!

*sigh* BUT THANKS FOR STICKING BY, EVEN WITH MY WEIRD ASS ACTIVITY! I want you guys to check my other social sites where you can check my work, sometimes I tend to be more active there (tumblr) than anywhere else. I also have an instagram now when I will be posting my traditional WIP artworks~

I'll see you guys around!

~F-S-H

---
HEY! I NEED TO COLLECT MONEY FOR A NEW PC! SO, HERE IS HOW YOU CAN HELP!!

-COMMISSION ME~! It's fair and square, you got the drawing, I get moniez I need to collect for new PC! Remember that you can order several drawings from me at once but have to keep in mind it will take time to do all of them. This is the best option for me as well~ You can check the prices bellow in this journal, as well as other sites where you can find and commission me on!
-SUPPORT ME ON PATREON~!! I've had it for awhile now but tiers aren't anything special which is the reason why I haven't gotten to show it off a little more. I hope to come up with better tiers in the future, I'm even open for suggestion on what you'd like to see me put up as a tier there.
-LIVESTREAM COMMISSION!! I am still thinking of appropriate timing to hold these but they will most likely be held on Wednesdays! You get to watch me do art on stream AND you can commission me to draw what you suggest and pay during the stream itself. Usually this works great if commissions are either a sketch or lineart type!
-DONATE??? While I prefer to earn some cash through honest work, I might be a bit desperate here since I don't know how much longer this PC will live. ;u; I don't expect big sums or anything, heck I even have a Patreon tier that's a 2$ donation which I consider enough.
-SPREAD THE WORD!!! Have a pall who is up to offer a sum for a commission and my kind of art could be what they're searching for? Let them know I'm available! I'll be posting this journal on my tumblr and art blog as well so feel free to reblog!!
:
Thank you ahead!! In mean time, I'll try draw some fanarts you guys might be interested to see. :3 I do have couple of unrelated projects to finish but I will do my best~
No slots so far so if you are still interested in commissioning me and not minding to wait for me to finish listed fist, feel free to note me!
List so far:
~F-S-H
----------------------------------
MORE COMMISSION INFORMATION BELLOW:-WHAT I DRAW
: Honestly,
my gallery speaks best for me so you can always check it out for my skill range
! Manga styled humans, anthropomorphic characters (more human or animal, your pick~), creatures (such as DRAGONS, or GRIFFINS~ or some you designed?

), your own OC's... it's quite a range! I drew quite some stuff in the style of familiar franchise like Sonic, My Little Pony, Pokemon, Digimon, some anime related characters... heck, I even drew armor, weapons and tech few times~ If something else comes to your mind, please don't hasitate to send me a note and ask!
-WHAT I WILL NOT DRAW
: My artstyle is very simple and cartoonish, I don't do paintings or realistic art styles (eg: Doctor Who, Sherlock etc. unless you ask me to do those in cartoonish style). NSFW gore to extreme and sex is no go at the moment. As far as I will go with it is typical battle wounds and such and nudity.


IF INTERESTED SEND ME A NOTE!!



Payment is accepted only AFTER I finish drawing. I will note you back, inform you and let you see the preview that I'm done before I request for the payment via paypal invoice.