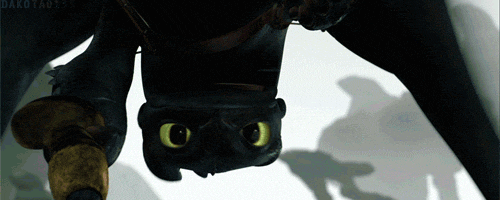 Hello everyone~!! I keep saying this but I'm not dead! :U I just got a bit busy with life itself and it's about to get busier as my first school semester starts in less then a month! ;u; Goodbye freedom~!
Despite that, I would like to get my hands on any commission I can get before school kicks in. I will be open all the the time most likely but my progress will be slower once classes start.
Okay, so, bottom line, we need a new PC. Our old Bugatti (yes we name our stuff haha) is starting to get slower as time progresses and there is nothing we can do about it considering computer is over 6 years old, I think. It's 4GB served us well but heck even my cellphone has more RAM than this fella in this day and age... It's time for our companion to retire (if he doesn't kick the bucket in mean time aaah). We definitely need a new PC since a lot of my work and majority of money I earn goes through me trying to earn as much as I can by drawing. No computer means no drawing and no drawing means no money for me to pay bills or generally live normally without having to worry too much about adult stuff. ;u;
I asked bro about it and since he refuses to buy just a new PC that's gonna be okay, he wants to built up and buy a PC that's going to be both okay and last as much as it can (like our old Bugatti did). Counting in all that, the somewhat accurate price for it would be
500 Euros, which is going to be my GOAL
I never managed to collect enough last time when I set it up as a goal but I think I'm doing better and faster with work than then, so I REALLY hope I'll manage to achieve it!
SO, HERE IS HOW YOU CAN HELP!!

-COMMISSION ME~! It's fair and square, you got the drawing, I get moniez I need to collect for new PC! Remember that you can order several drawings from me at once but have to keep in mind it will take time to do all of them. This is the best option for me as well~ You can check the prices bellow in this journal, as well as other sites where you can find and commission me on!
-SUPPORT ME ON PATREON~!! I've had it for awhile now but tiers aren't anything special which is the reason why I haven't gotten to show it off a little more. I hope to come up with better tiers in the future, I'm even open for suggestion on what you'd like to see me put up as a tier there.
-LIVESTREAM COMMISSION!! I am still thinking of appropriate timing to hold these but they will most likely be held on Wednesdays! You get to watch me do art on stream AND you can commission me to draw what you suggest and pay during the stream itself. Usually this works great if commissions are either a sketch or lineart type!
-DONATE???
While I prefer to earn some cash through honest work, I might be a bit desperate here since I don't know how much longer this PC will live. ;u; I don't expect big sums or anything, heck I even have a Patreon tier that's a 2$ donation which I consider enough.
-SPREAD THE WORD!!! Have a pall who is up to offer a sum for a commission and my kind of art could be what they're searching for? Let them know I'm available! I'll be posting this journal on my tumblr and art blog as well so feel free to reblog!!
:
Thank you ahead!! In mean time, I'll try draw some fanarts you guys might be interested to see. :3 I do have couple of unrelated projects to finish but I will do my best~
No slots so far so if you are still interested in commissioning me and not minding to wait for me to finish listed fist, feel free to note me!
List so far:
~F-S-H
----------------------------------
MORE COMMISSION INFORMATION BELLOW:-WHAT I DRAW
: Honestly,
my gallery speaks best for me so you can always check it out for my skill range
! Manga styled humans, anthropomorphic characters (more human or animal, your pick~), creatures (such as DRAGONS, or GRIFFINS~ or some you designed?

), your own OC's... it's quite a range! I drew quite some stuff in the style of familiar franchise like Sonic, My Little Pony, Pokemon, Digimon, some anime related characters... heck, I even drew armor, weapons and tech few times~ If something else comes to your mind, please don't hasitate to send me a note and ask!
-WHAT I WILL NOT DRAW
: My artstyle is very simple and cartoonish, I don't do paintings or realistic art styles (eg: Doctor Who, Sherlock etc. unless you ask me to do those in cartoonish style). NSFW gore to extreme and sex is no go at the moment. As far as I will go with it is typical battle wounds and such and nudity.


IF INTERESTED SEND ME A NOTE!!



Payment is accepted only AFTER I finish drawing. I will note you back, inform you and let you see the preview that I'm done before I request for the payment via paypal invoice.